Exemple 1

FUTEC
16 rue St Gobain
37000 Tours
FRANCE
28 April 2016
Hotel Maryland
60 Northern Street
London W1X 3LA
GREAT BRITAIN
BOOKING
Dear Sirs,
We would like to book seven rooms in your hotel for a business trip.
would you please reserve seven single rooms each with a private bathroom including breakfast for the week 22-26 November 2016 (4 nights in total).
We will arrive at aproximatly 7.45 pm.
We require confirmation rapidly please for the smooth running of our organisations.
Many thanks in advance.
We look forward to hearing from you soon.
Yours faithfully,
Betty Dupond
Manager Assistant
Exemple 2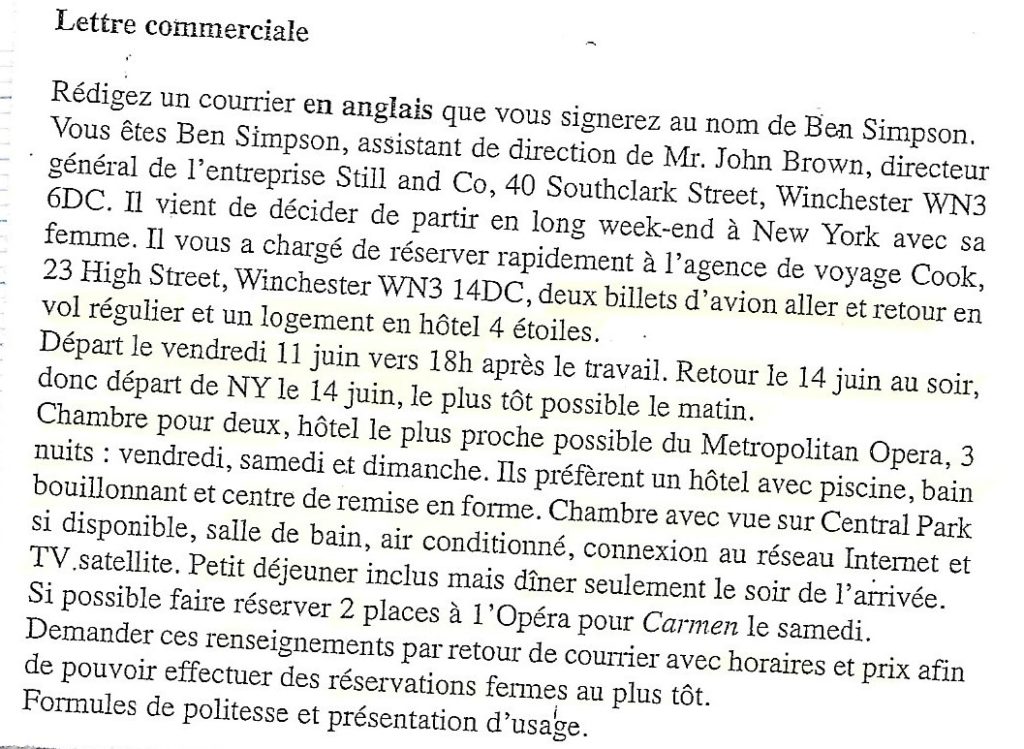 …
Exemple 3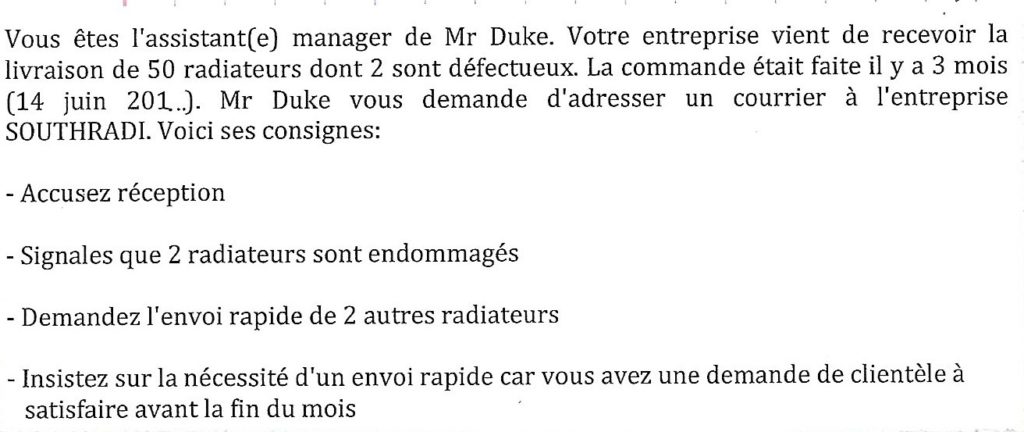 …
Exemple 4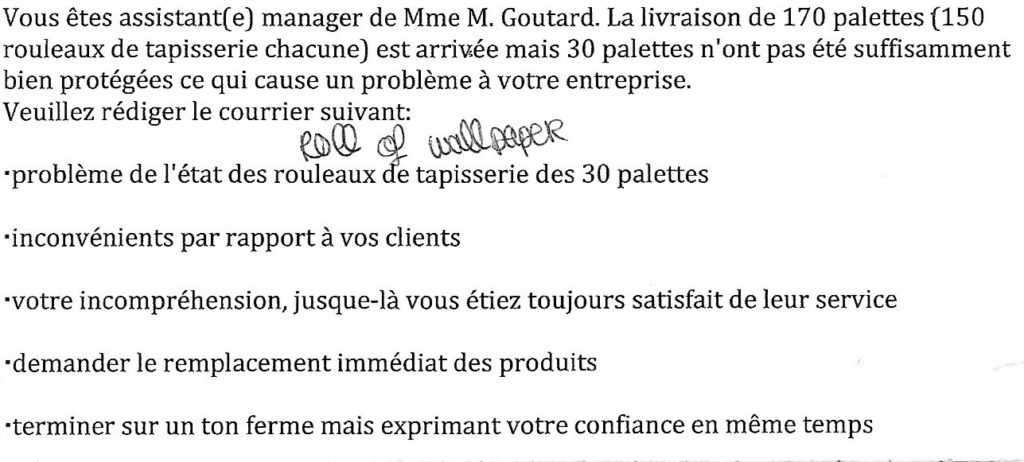 …
Exemple 5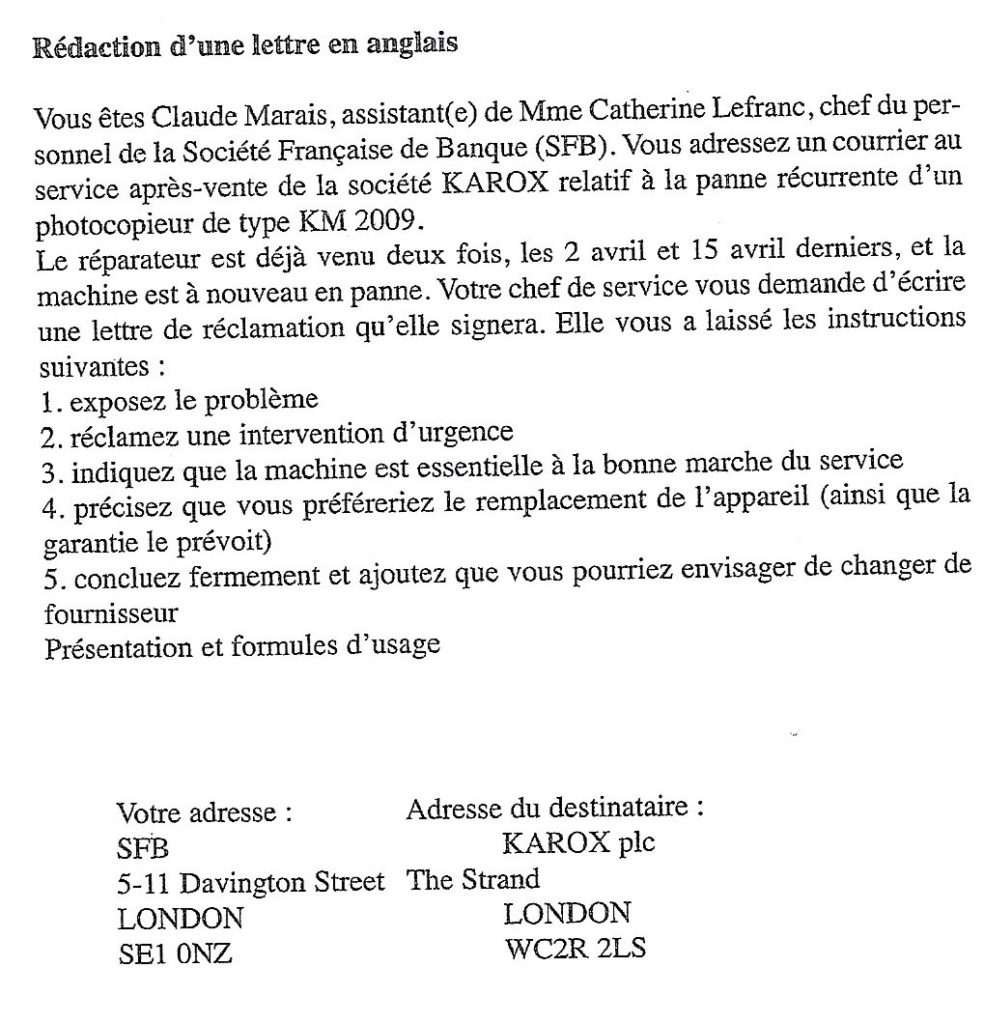 SFB
5-11 Davington Street
LONDON
SE1 ONZ
1 may 2015
KAROX plc
The Strand
LONDON
WC2R 2LS
COMPLAINT
Dear Sir,
We regret to inform you that the photocopier KM 2009 is faulty. In fact, the technicien has repaired it twice, 2 and 15 April and it is broken again. We would like an immediate solution to this problem. Because the photocopier is essential for our work. For this reason we prefer the remplacement of this photocopier as stated in the garantee.
Should you not put this metter right with all speed, we will change our supplier.
Yours faithfully,
Catherine LEFRANC
Personnal Manager